All of our advertisements are unique and, yet, one message rings true throughout: RELATIONAL MARKETING connects you with your customers. Once they believe in you, their business soon follows. Turn up the volume on your computer and check out some of the clips below to get dialed in to how the AS edge is helping our clients create awareness and, most importantly, build their bottom lines.
Creating unforgettable signature sounds in proud collaboration with Terry Sweet and Associates.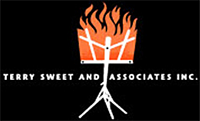 Your signature sound will be produced by some of the best session musicians and singers in Nashville. Call us to produce the most powerful asset to your advertising you'll ever invest in. Special jingle package pricing available exclusive to ANDERSONSMITH clients.

Click and check out a session in progress!